Amazon Echo Dot: 5 Inspirational Stories That Make You Want One
|
You might be wondering what all the rage is about with Amazon Echo Dot and Alexa. But truth be told, this is one piece of technology that anyone and I mean anyone, can really appreciate. Some people might think that it's all about laziness; getting some little device to do everything for you. But that could not be further from the truth.
This little gadget is a great gift for anyone any time of the year!
Here's a quick glance of the stories we've included:
Roy and his disabled sibling
A daughter whose mom lives alone
The music lover
How a busy mom uses the Echo Dot to keep on top of things
Dealing with the loss of a pet
As you read these 5 inspirational stories, you'll see it's more a matter of enhancing your quality of life than anything else.
Amazon Echo Dot: 5 Inspirational Stories That Makes You Want One
As stated, the Amazon Echo Dot is really about having a quality lifestyle. Apart from all the fun things you can do with it, it an also help you manage your time etc. But here are 5 inspirational stories that really makes you appreciate just how beneficial the Amazon Echo Dot really is.
Inspirational Story #1
Our first inspirational story comes from Roy. This is an absolute tear jerker but it's tears of joy. When you read Roy's story, you can understand why he's so grateful to Amazon for creating this really cool piece of technology. Roy shares the fact that his brother has been bed ridden with multiple sclerosis for more than 30 years and is paralyzed from the neck down.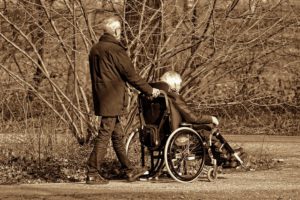 But for Roy's brother, the Amazon Echo Dot is like having a new best friend. It's as if he has his own personal companion; it plays the music he likes, answers his questions, plays games with him and wakes him up in the morning. Roy even shares that his brother was in tears because he was so happy to have his new bedside companion.
So if you've got a loved one who might have some sort of physical challenge, having an Amazon Echo Dot can most likely make a huge difference to that person.
Amazon Echo Dot Inspirational Story #2
Our second story comes from an Amazon Prime member whose first purchase was the Amazon Echo Dot. This purchaser stated that "I wanted to get something for my mom that would open her mind to the power of technology…" Even so, this Amazon Echo Dot purchaser was in for a much bigger surprise.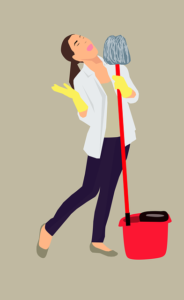 The purchaser stated that Alexa has "given my mom a whole new level of excitement, bewilderment, curiosity and wonder." Seems like mom got a new lease on life.
This Amazon Echo Dot purchaser further states that "When I returned the next day, I walked in and there was music playing (oldies but goodies). I walked into my mom's room and she was singing but was emotional.
I asked her if everything was okay. She was in awe. She was happy. She was emotional because Alexa helped her find songs at a blink of an eye that she had not heard since her childhood."
If you ask me, I'd say the price of this little gadget is more than worth it. It's a great gift at a great price, that you can give to anyone.
Inspirational Story #5 is an absolute tear jerker